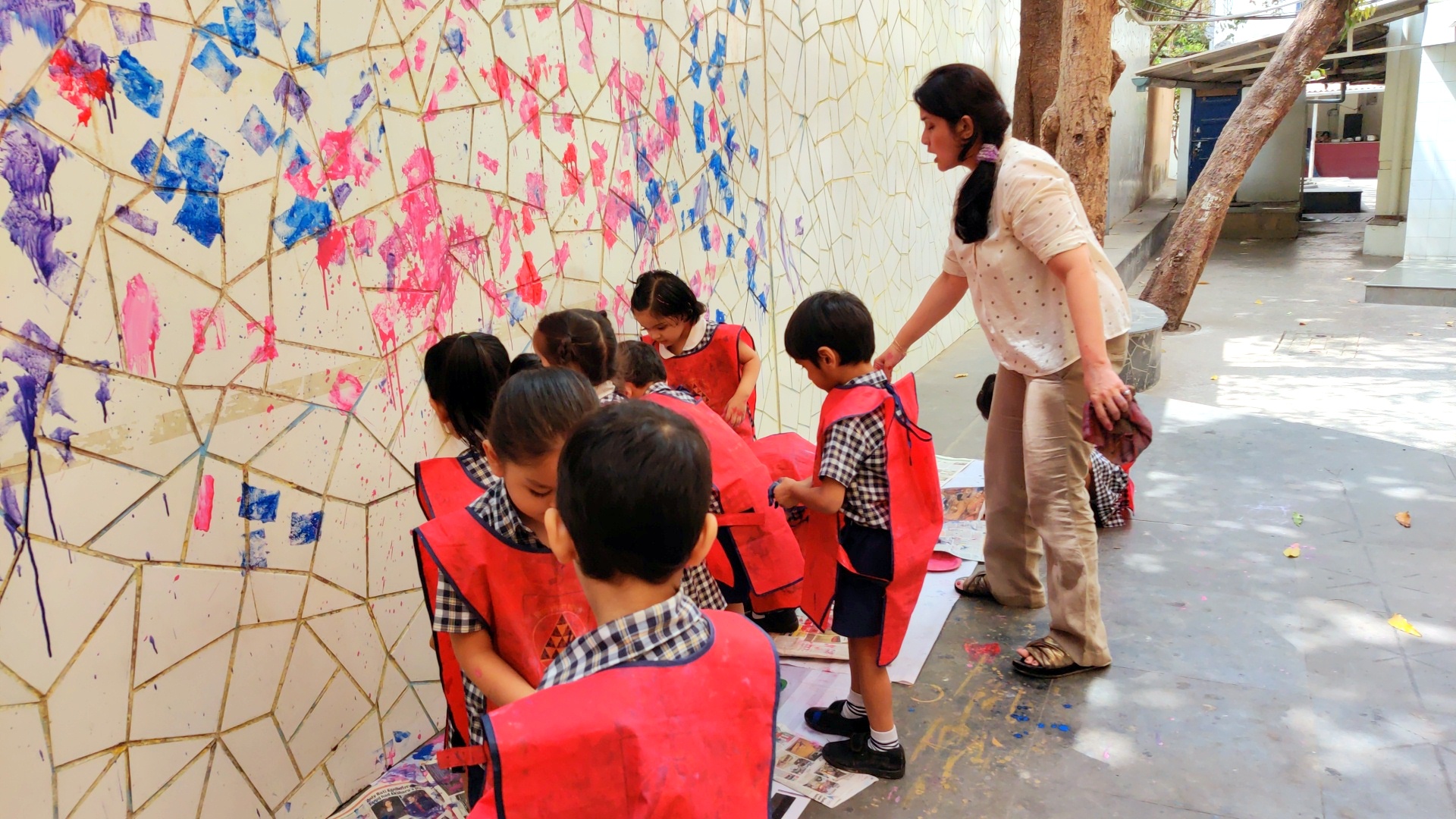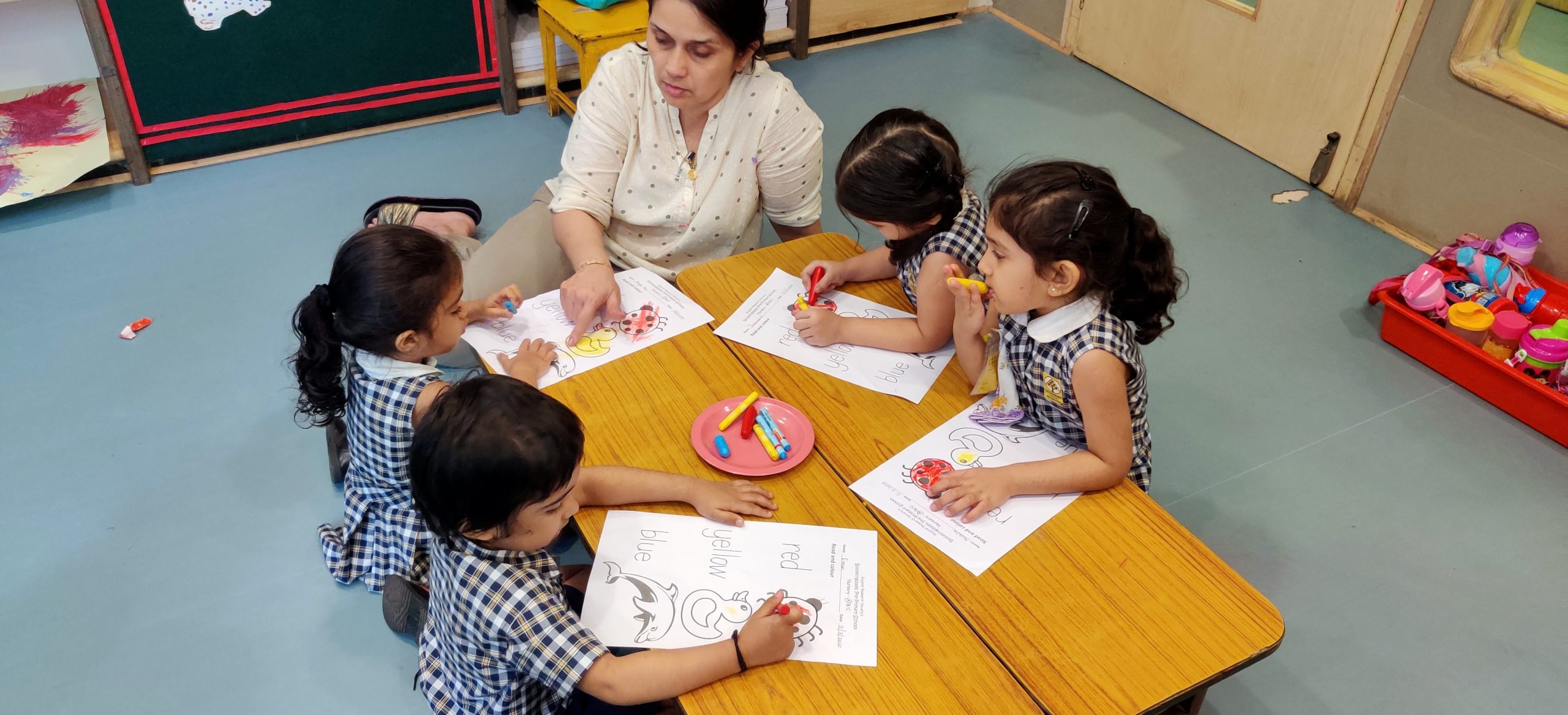 Keep up to date with the latest news
Featured in the Times Preschool Survey
Bloomingdales Pre-Primary ranked #2 in K-12 Schools, National Curriculum (ICSE)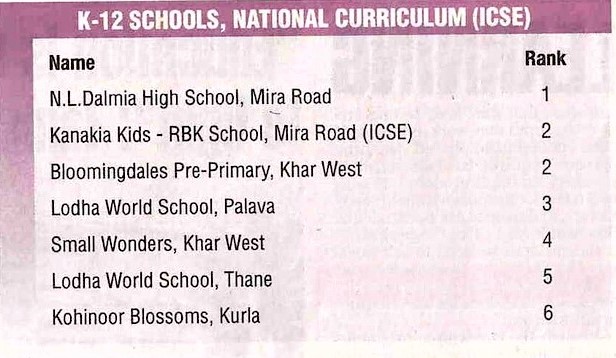 BLOOMINGDALES PRE-PRIMARY SCHOOL
A little about us
Ensconced in the suburb of Khar (W), Mumbai, Bloomingdales Pre-Primary is an exclusive early years programme, designed to meet the needs of toddlers, for a joyful and holistic learning experience.
Starting out in 1979, as Dr. Madhuri Shah Nursery & K.G. School, we have been known as Bloomingdales Pre-Primary since 2009.
With learning centres and activity dens, we promote hands-on learning through the play-way method. This encourages toddlers to develop self-confidence, self-esteem, feel emotionally secure, and valued as individuals. The toddlers learn to interact and play with material laid out in our Doer's Den. This not only fulfils the physical, cognitive, creative and social needs of our little children but also teaches them basic concepts.
OUR MASCOT
AWE
Our mascot is AWE. AWE stands for Air Water Earth and was the brainchild of our ex-coordinator, and was first used for Founders Day 2019-20. Students from our middle school were asked to send in their drawings and then the winning drawing was turned into the mascot.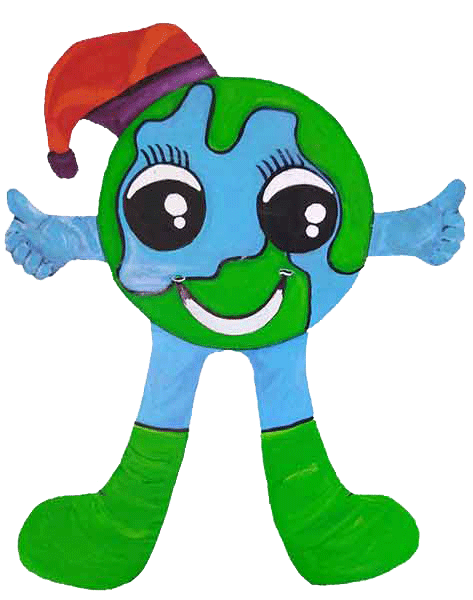 OUR MOTTO
विद्या शीलेन शोभते
Vidya Sheelen Shobhate
Knowledge Adorns Character
We shape the character of our students through holistic education where traditional values of personal integrity, trust, mutual respect, and compassion ensure that each student leaving our institution is a socially responsible and environmentally conscious global citizen.
From the Principal's Desk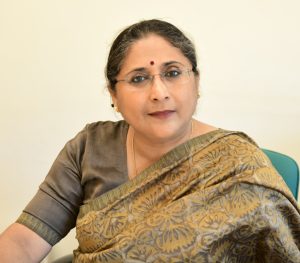 Dear children, parents, and teachers,
In these difficult times, I write to first and foremost, put you at ease by saying that "This too shall pass."
The challenges that we are facing now, also bring with them—new beginnings. It encourages us to step out of our comfort zones, our sense of complacency, and go that extra mile to be a better version of ourselves. Boundaries and differences for the common man seem to have melted—as we strive to adapt, evolve and survive.
In the next few months, you will see a sea-change in the way schools will impart education to the children, changing patterns will emerge in parenting techniques too. I do expect this to be the norm.
At JML, the teachers are currently working round-the-clock to ensure that the online lessons run as seamlessly as possible. Given the kind of effort that they are putting into this, I can assure you that it will be the very best.
Life, almost always, plays out in the most unexpected ways, and I will tell you why.
Calcutta born and bred, I came to Bombay in 1994. My first job in Mumbai was at Jasudben M L School. Under the mentorship of Mrs. Kallolini Hazarat and Mrs. Asha Bhandari, I worked as a high school English teacher for 3 years. I then moved to The Cathedral and John Connon School, where I taught for 14 years in the high school, was the Head of the English Department, and finally became the Headmistress of the Middle School and worked in the same capacity for 8 years. After 22 long years, the Circle of Life has brought me back— to Jasudben once again—this time as Principal!
I look forward to working in the school once again, interacting with the children who are the heartbeats of the school, and taking the school ahead without looking back!
As Daisaku Ikeda points out "Hope is a decision"—I am confident that we will come out of this pandemic soon and will be able to hug each other and laugh like always!
Warmly,
Mrs. Damayanti Bhattacharya.
Principal
Parents Speak
Parents are an invaluable and integral part of our community. They are our partners in teaching-learning, not only as resource persons for special occasions but also in ensuring the success of our online classes during the pandemic.
We take family collaboration in the school a step further, by involving grandparents and other family members in our celebrations.
Keeping in mind the social and emotional needs of toddlers, the true essence at Bloomingdales.
Playschool lies in the transparency that we maintain with parents. We follow a unique practice of video recording the progress of each child at every stage and sending it to the parents.
Chosen the correct school
The first week of school is most important. This time is meant to create bonding between the teacher and the student (child). I was too apprehensive to leave my kid away from me. But, I really appreciate the way teachers are taking care of my child. I feel that I have chosen the correct school for my child. Thank You.
Big thank you to all
Just thought of writing this. As we have come to an end of a strange yet exciting academic year , just thought of thanking our principal, teachers, other staff, parents, our kids and class representatives. They all have put in extra efforts to deal with online schooling. We all faced many problem but sailed through it. School made great effort in making online schooling successful. Parents too coped up with being always there for kids. Kids managed to remain on screen for longer hours (same goes with teachers too). And I think they all became smarter than ever. So a big THANK YOU to ALL
Efforts are appreciated
It's sad that we could not meet everyday coz of no physical school and your efforts to keep our kids engaged and deal with all small problems we had is appreciated.
Fun even if it's virtual class
Ma'am, seriously we will be missing you all…. It was fun even if it was virtual class. We are very much satisfied with the efforts you all have taken throughout.