AN EXCLUSIVE EARLY YEARS PROGRAMME
A little about us
Our legacy goes back to the year 1979. Over four decades ago, under the guidance and vision of Dr. Madhuri Shah, Bloomingdales was born. With just 11 students in Std.1, this humble institution established its roots under the able stewardship of Smt. Kishoriben Mehta, our first Principal.
Through the response and encouragement from the community, Jasudben M. L. Experimental School was established in 1980. And as part of this expansion, more floors were added and we grew the school up to Std IV.
Over the years, the school became the institution we know it as today; a complete educational institution from Playschool to higher secondary which includes Std. XI and Std. XII following the ISC curriculum.
The Jasudben M.L School, which includes Bloomingdales Pre-Primary, endeavours to provide every child the opportunity to blossom from toddlers to responsible young adults, in keeping with our motto: "Knowledge adorns character".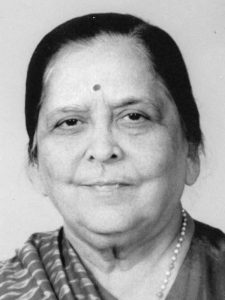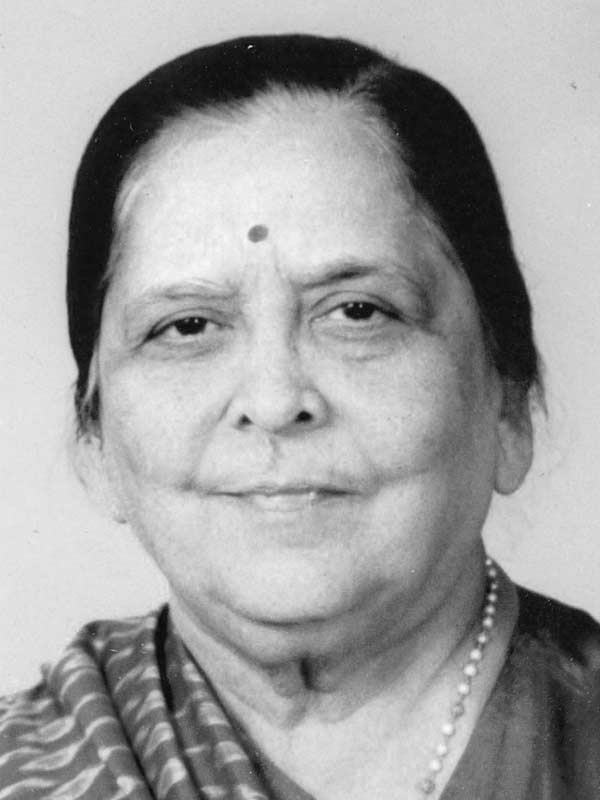 Dr. Madhuri Shah
Founder
An illustrious and highly accomplished lady, our founder, Dr. Madhuri Shah was a nationally and internationally acclaimed educationist.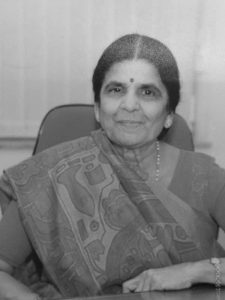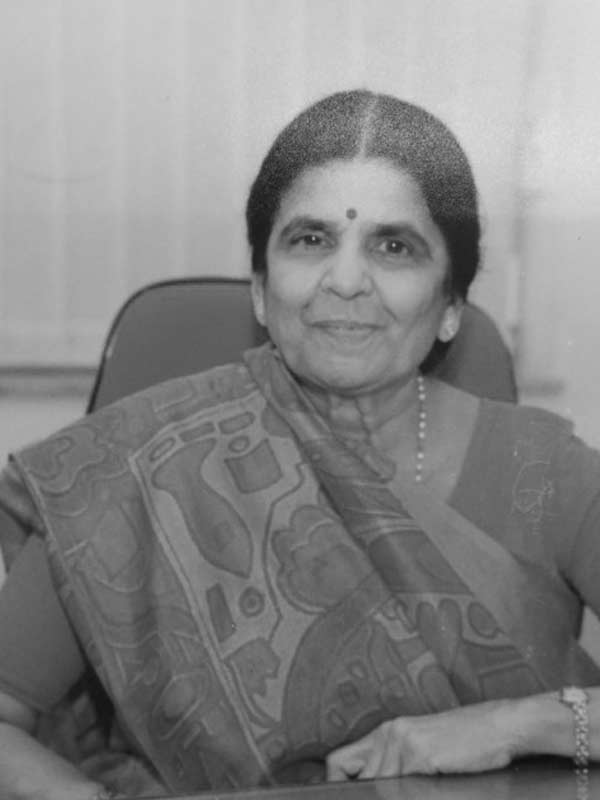 Smt. Kallolini Hazarat
Founder
An ardent believer of "beyond classroom walls" and "out-of-the-box creative strategies", Smt. Hazarat was instrumental and played a pivotal role in nurturing and guiding Bloomingdales Pre-Primary and Jasudben M.L School from its very inception.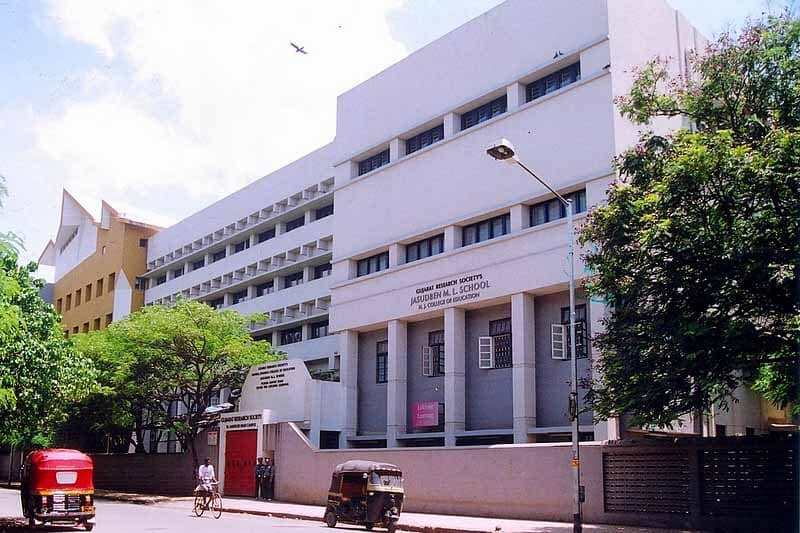 Established in 1936, Gujarat Research Society is a premier registered charitable trust and a pioneer multidisciplinary research institute.
The Society is headquartered in Mumbai and has centres in Ahmedabad and Delhi. It contributes to the welfare of the community and education.
The society achieved an All-India status under the dynamic and visionary leadership of its late president Dr. Madhuri Shah, a highly acclaimed educationist both in India and abroad.
From humble beginnings, the Society has, in its 84 glorious years, grown into Dr. Madhuri Shah Campus, comprising institutes that are involved in multifaceted activities for Human Resource Development.
Our Timeline
Here is a timeline of how the Society grew over Eight Decades
1936
Gujarat Research Society was established
1938
The Journal of Gujarat Society was published
1954
Psychological Research Institute was established
1955
Child Guidance Clinic was established
1956
Vocational and Education Guidance Centre was established. 'Samshodhan Sadan' was established
1960
Ahmedabad branch of Gujarat Research Society was established
1961
Health Research Institute was established
1965
Lions Juhu Centre for Children in Need of Special Care was established
1968
MN Munshi & Smt. KM Munshi Diagnostic Clinic was inaugurated
1969
Hansraj Jivandas College of Education was established
1979
Dr. Madhuri Shah Nursery & KG (now Bloomingdales Pre-Primary) School was established.
1980
Jasudben M.L School was established
1985
Chandaben Mohanbhai Patel Rehabilitation Workshop was initiated
1986
International Conference of World Education Fellowship was hosted
1989
The Society's premises was named Dr. Madhuri Shah Campus
1990
Diploma in Early Childhood Care Education was introduced
1993
Silver Jubilee of HJ College of Education was celebrated
1994
Pushpa Navnit Shah Centre for Lifelong Learning was established
1996
Diamond Jubilee of Gujarat Research Society was celebrated. The cultural centre Swar Nupur was established.
1999
Twenty years of Bloomingdales Pre-Primary and Jasudben M.L School was celebrated
Our Key Institutes
Hansraj Jivandas College of Education
Diploma in Early Childhood Care and Education (ECCE)
Child Guidance Centre Vocational and Educational Guidance Centre
Health Research Institute
N.Munshi & Smt. K.M. Munshi Diagnostic Clinic
Lions Juhu Centre for Children in Need of Special Care
Pushpa Navnit Shah Centre for Lifelong Learning
Swar Noopur Cultural Centre